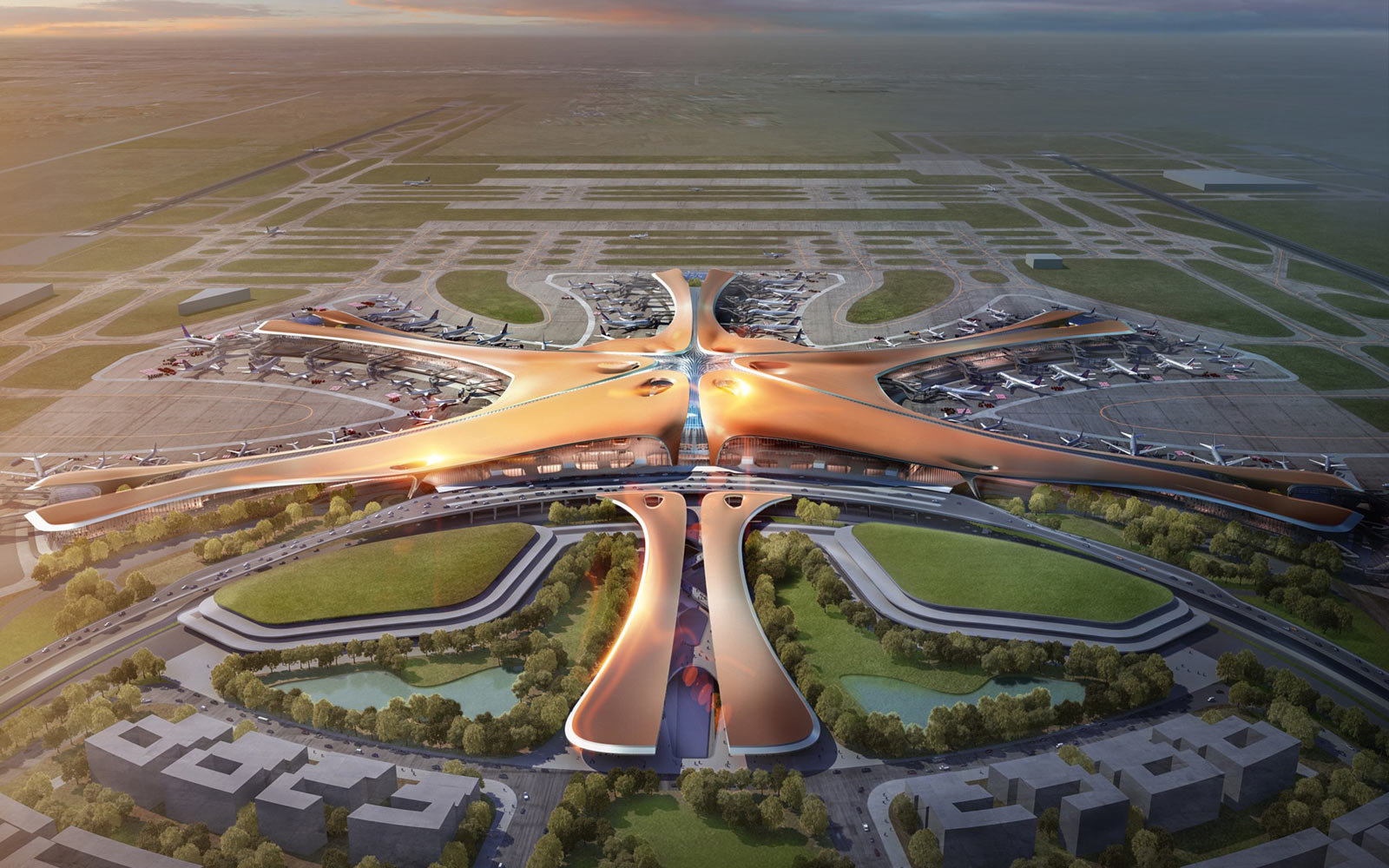 Zaha Hadid's Final Project
The worlds biggest airport
The world's biggest airport is set to be open in the southern Daxing district in Beijing, China in 2019. The new Beijing Airport is being built to meet the growing needs for air transport in Beijing and to enhance the country's civil aviation presence. This airport will become the new base for China Southern Airlines and China Eastern Airlines according to China's National Development and Reform Commission.
The 700,000 square metre building was designed by the late, great Zaha Hadid. This record breaking airport includes civic gardens and will house separate areas for international and domestic flights to help reduce the congestion caused by Beijing's current airport, which is rated the second busiest airport in the world. The new airport will be able to house 100 million passengers every year.
Zaha Hadid's Architecture website states, "The overall symmetry of the airport terminal design, together with it's flowing, interconnected forms, create a fluid composition which evokes the harmony and balance evidence in Chinese landscapes, while its colours and materials are an expression of visual language within traditional Chinese Culture."
Zaha Hadid's firm and ADP Ingenierie, an airport design firm, began working together on the terminal after winning a bid for the project back in 2014. Hadid, who is very well known for her modern designs, passed away suddenly in March of 2016 from a heart attack. Her firm is still continuing with their involvement in the project.
Though the airport will not open for another couple of years. The steel structure of the terminal was finish in June of this year. The initial phase of the airport will open four runways while two later phases will lead to additional areas that can push the airport's massive capacity.
A high-speed railway station is also under construction, to help passengers be able to get to the airport easier. This was announced by the State Council of the People's Republic of China.
Download your 14 Day FREE Trial of PlanSwift Today!