PlanSwift®, is the world's fastest growing developer and distributor of digital estimating and takeoff software for the construction industry. PlanSwift software is specifically designed for, but not limited to the construction industry. We have been positively impacting the construction software industry for the last 9+ years, providing cutting edge tools utilized by contractors and estimators to easily and efficiently perform material takeoffs and estimate material quantities.
More than 60,000 industry professionals, in over 60 countries, use PlanSwift to help them complete more precise and accurate bids every day. Our company has grown exponentially by listening to and implementing the ideas and tools brought to us by our loyal and ever-expanding customer base. At PlanSwift, our customers are our driving force and we constantly strive to ensure our level of customer service is unparalleled in the industry.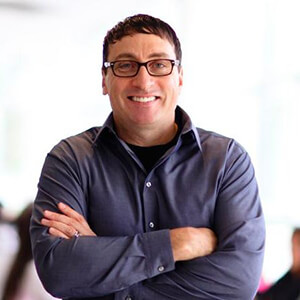 James Purpura
CEO
James Purpura began working with PlanSwift in August of 2007 as the 5th employee of the small start-up software company. After just one year of building and managing the sales and marketing processes of PlanSwift, James was made a partner in the company and named the V.P. of Sales and Marketing. A second successful year at PlanSwift led to James' transition to the role of President while PlanSwift's founder stepped out of day-to-day operations.
Under the leadership and direction of Mr. Purpura, PlanSwift became a market leader in construction takeoff software, and the fastest growing software company in the industry. After leading the negotiations resulting in Textura Corporation's January 2013 acquisition of PlanSwift, James remained very active in his role as President of PlanSwift. In March of 2017 James purchased PlanSwift.
Outside of a busy work schedule, James enjoys spending time with his wife and five children in Centerville, Utah, snowboarding, and playing golf.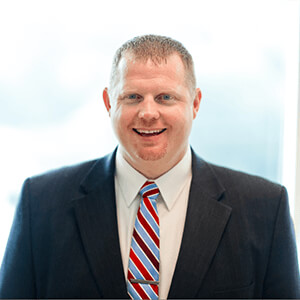 Jeff Jensen
VP Sales
Prior to working for PlanSwift, Jeff studied Technical Sales at Weber State University and successfully built a career in IT Sales and customer service. He then began managing sales and customer accounts at PlanSwift in 2010 and proved to be a strong asset to the growth and development of PlanSwift.
In 2014, Jeff became the VP of Client Services for Textura PlanSwift Corporation, leading and managing the Maintenance and Plugin sales departments and providing value-adding resources to PlanSwift's customers.
Outside of work, Jeff enjoys camping with his family.
Marco Spalla
VP International
With over 15 years' experience in construction and a background in HR, labor and industrial relations, Marco began with PlanSwift as the 12th employee in 2008 to start up the PlanSwift National Accounts initiatives. Marco was instrumental in establishing the academic, marketing, domestic referral partner program, domestic reseller program and alliance partner program (integrations, joint marketing, etc). Marco also started, built and maintains the international reseller and distribution channel at PlanSwift.
Marco was appointed a PlanSwift executive team member by company president James Purpura in 2013 and continues to work toward the objectives to coordinate and capture global market share through partnerships and strategic integrations. To establish, maintain and grow a series of international reseller and distribution networks all in an effort to increase global awareness, lead counts, and sales figures.
Outside of work Marco enjoys spending time with his family, hunting, and hiking. An aviation enthusiast, Marco also attended Embry Riddle Aeronautical University for flight Science.