On June 10th, 2016, Oracle completed the acquisition of Textura, a leading provider of construction contracts and payment management cloud services.
Textura's cloud services process $3.4 billion in payments for over 6,000 projects each month, helping keep projects on time and under budget while reducing risk for developers, contractors and subcontractors. Textura offers its cloud services in a consumption model preferred by the engineering and construction industry whereby the companies involved pay based on project activity. Further, usage of Textura's cloud services creates a network effect that benefits all participants as more than 85,000 general and subcontractors are connected to the platform.
Oracle Primavera offers a complete suite of cloud solutions for project, cost, time and risk management. The Oracle Primavera flagship products have been completely re-architected for the Cloud, and the result is a set of cloud services that are growing rapidly as construction and engineering companies embrace digital transformation. Together, Oracle Primavera and Textura will form the Oracle Engineering and Construction Global Business Unit offering a comprehensive cloud-based project control and execution platform that manages all phases of engineering and construction projects.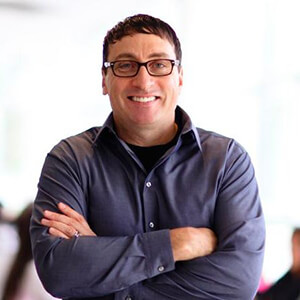 James Purpura
SVP and GM of PlanSwift, Submittal Exchange and Gradebeam
James Purpura began working with PlanSwift in August of 2007 as the 5th employee of the small start-up software company. After just one year of building and managing the sales and marketing processes of PlanSwift, James was made a partner in the company and named the V.P. of Sales and Marketing. A second successful year at PlanSwift led to James' transition to the role of President while PlanSwift's founder stepped out of day-to-day operations.
Under the leadership and direction of Mr. Purpura, PlanSwift became a market leader in construction takeoff software, and the fastest growing software company in the industry. After leading the negotiations resulting in Textura Corporation's January 2013 acquisition of PlanSwift, James remained very active in his role as President of PlanSwift.
Currently, James is the SVP and GM for three of Textura Corporation's construction software solutions, PlanSwift, Submittal Exchange, and Gradebeam.
Outside of a busy work schedule, James enjoys spending time with his wife and five children in Centerville, Utah, snowboarding, and playing golf.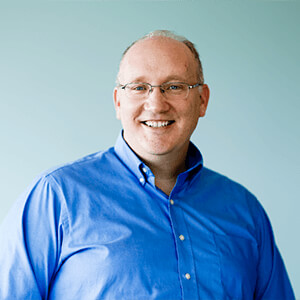 Bruce Hacking
VP Operations
With over 20 years of experience in IT management, accounting, and business development, Bruce has worn many hats, and provided enormous value to PlanSwift. Bruce began working with PlanSwift in 2011 as Chief Financial Officer. Since creating and implementing the accounting and financial building blocks for PlanSwift in its start-up phase, Bruce has been instrumental in building and managing PlanSwift's in-house CRM software, customer service and customer support departments, human resources, facilities management processes and more.
Following PlanSwift's acquisition in 2013, Bruce transitioned to V.P. of Operations for PlanSwift. Currently, Bruce manages over 60 employees in 6 different departments.
Bruce is licensed as a Certified Public Accountant in the State of Utah, and has earned a Bachelor of Science in Accounting, Master of Accounting in Tax, and Master of Business Administration.
Bruce is an active volunteer and Varsity Coach with the Boy Scouts of America, and enjoys spending his spare time in the outdoors with his wife and 7 children.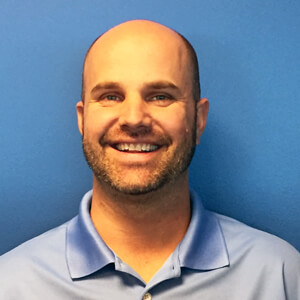 Darin Thomas
VP Sales
Following a career in credit and lending, Darin began working for PlanSwift early in 2008. Darin's first year was spent developing the PlanSwift sales and demonstration processes. Instrumental in building PlanSwift from the start-up stage, Darin was promoted to VP of Sales in July of 2014. Darin currently oversees a team of 10 PlanSwift Account Managers.
Darin graduated Cum Laude with a BA in History from Florida State University.
A Salt Lake City resident with an affinity for travel, Darin spends his time visiting new places and enjoying new food.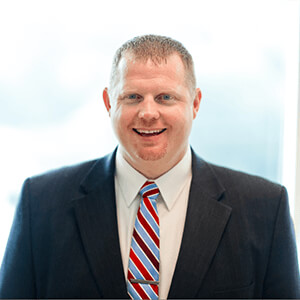 Jeff Jensen
VP Sales
Prior to working for PlanSwift, Jeff studied Technical Sales at Weber State University and successfully built a career in IT Sales and customer service. He then began managing sales and customer accounts at PlanSwift in 2010 and proved to be a strong asset to the growth and development of PlanSwift.
In 2014, Jeff became the VP of Client Services for Textura PlanSwift Corporation, leading and managing the Maintenance and Plugin sales departments and providing value-adding resources to PlanSwift's customers.
Outside of work, Jeff enjoys camping with his family.
Marco Spalla
VP International
With over 15 years' experience in construction and a background in HR, labor and industrial relations, Marco began with PlanSwift as the 12th employee in 2008 to start up the PlanSwift National Accounts initiatives. Marco was instrumental in establishing the academic, marketing, domestic referral partner program, domestic reseller program and alliance partner program (integrations, joint marketing, etc). Marco also started, built and maintains the international reseller and distribution channel at PlanSwift.
Marco was appointed a PlanSwift executive team member by company president James Purpura in 2013 and continues to work toward the objectives to coordinate and capture global market share through partnerships and strategic integrations. To establish, maintain and grow a series of international reseller and distribution networks all in an effort to increase global awareness, lead counts, and sales figures.
Outside of work Marco enjoys spending time with his family, hunting, and hiking. An aviation enthusiast, Marco also attended Embry Riddle Aeronautical University for flight Science.