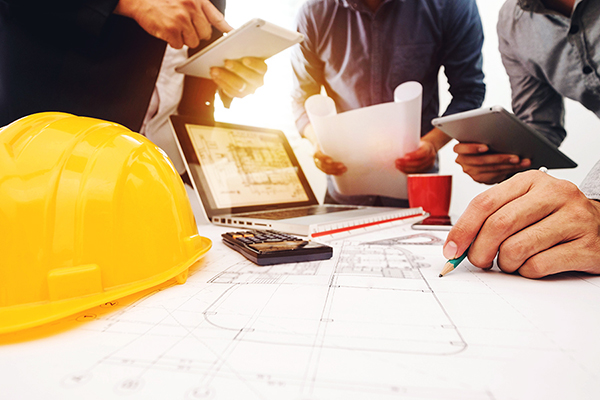 Are you an estimator or project manager who is using digital tools to eliminate manual workflows? Or do you still use a mixed bag of software along with supplier and vendor spreadsheets?
If your bid day is a mad scramble to handle last-minute change orders, odds are you may be using some or all the above. Sure, you would never want a keystroke error to kill your construction profit or cause you to lose a potentially profitable project. Even so, many construction businesses still lean heavily on workflows that involve manual processes like spreadsheets or dedicated software that doesn't integrate with their other tools.
Estimators Still Lean on Spreadsheets
It's interesting to take a closer look at whether this trend is changing. The 2019 JBKnowledge ConTech Report took a deep dive into what workflows the construction industry is using to determine whether tech is gaining momentum and traction. As usual, the same occupations—estimators, accountants, project and bid management participants – continue to hold onto their spreadsheets and manual entry.
However, the overall number of those relying on spreadsheets dropped by 1% when compared to 2018. Even so, the number of estimators using spreadsheets as part of their workflow increased to 64.9% from 63.2% in 2018; accounting also increased to 53.6% from 51%; project management fell to 44% from 45.6%; and bid management fell to 38.7% from 39.7%.
Of those workflows who reported using dedicated software, the 2019 report showed:
Accounting/ERP: 85.7%

Project Management: 57.5%

Estimating: 54.6%
Project Scheduling: 46.6%

CAD/BIM: 40.3%

Takeoff: 37%

Bid Management: 32.4%

Client Relationship: 28.9%
Tech Investment Struggles Continue
It's no secret that many in the construction industry don't like to invest in technology—whether it involves estimating software or drones for mapping jobsites. For example, many estimators still use colored pencils and blueprints to quantify and create takeoffs.
Even when contractors invest in technology, they are only willing to do so sparingly. Once again, the 2019 ConTech Report found that most companies reported spending less than 1% of their annual sales volume on IT (46.7%). Of those surveyed, 51% reported having a dedicated IT department. But these teams tend to be small with 49% maintaining their department size from 2018 with an average of only 1-5 employees (58%).
As in past years, the 2019 ConTech Report continues to reflect a lack of integration when it comes to choosing software and apps. As a result, workflows, departments, and cross-functional teams will likely continue to struggle. There is plenty of room for improvement as firms begin to embrace tools that provide a seamless exchange of data, which would reduce manual entry and redundancies.
7
0% Lack Technology Roadmap
It is also interesting to note that the 2020 FMI Industry Report found that 70% of AEC respondents don't have a technology roadmap. This new study found that contractors are not taking advantage of existing technology that could help their businesses.
For example, while 52% said that maximizing productivity was important, only 40.5% reported using productivity software. Hiring and retaining employees was also cited as critical in the FMI report, but only 25.6% of those respondents said they use technology solutions to achieve their employment goals.
In addition, many contractors felt they weren't capable of drawing insights from the data generated by the technology they use. Additionally, 65% said their firms did not have a "stated point of view" about technology. 
Integrated Tools Drive Efficiency
When it comes to takeoff and estimating, construction businesses that embrace integrated tools realize major gains in speed, accuracy, and efficiency. Here are examples of why contractors should invest in integrated tools:
1.Gain a Competitive Advantage - For many contractors, being able to highlight, measure, record, assemble, summarize, price, submit, track, and manage all projects right from their laptops can be a big competitive advantage. Changes during the preconstruction and design phase are also easier to make with integrated tools.
2.Improve Bid Accuracy - Starting a new project bid or budget is much easier when you create databases where all material pricing, production rates, and more are stored – rather than searching through spreadsheets. Since much of what contractors do is very repetitive, being able to pull information with the click of a button is a game-changer.
3.Track Productivity and Protect Profits - Multiple change orders can turn into a lot of extra work and rework, resulting in cost overruns and turning profits into losses. With integrated tools, you can have a plan to track labor production, hours, and costs so you can correct overages on the spot.
Save Time and Money
Are your current tech tools integrated or mainly siloed, one-off solutions? Transferring data between spreadsheets and keeping up with version control when your tools don't integrate can be a real stumbling block.
In a highly competitive environment where the low bid gets the job, contractors can lose money before setting foot on a project site. For example, if you're using software for accounting, project management, and/or estimating, it may be time to consider how much time and money you would save by investing in integrated tools.
If you're ready to take the leap, you can get started by trying a free takeoff software trial.

It's quick and easy to request a 14-day, risk-free trial of
PlanSwift
!