Typhoon Texas – Texas' First Waterpark in Decades
On Memorial Day weekend 2016 Texas opened it's brand new 25-acre water park next to Katy Mills Mall just 30 minutes outside of Houston. This privately owned park is the largest one to be built in the United S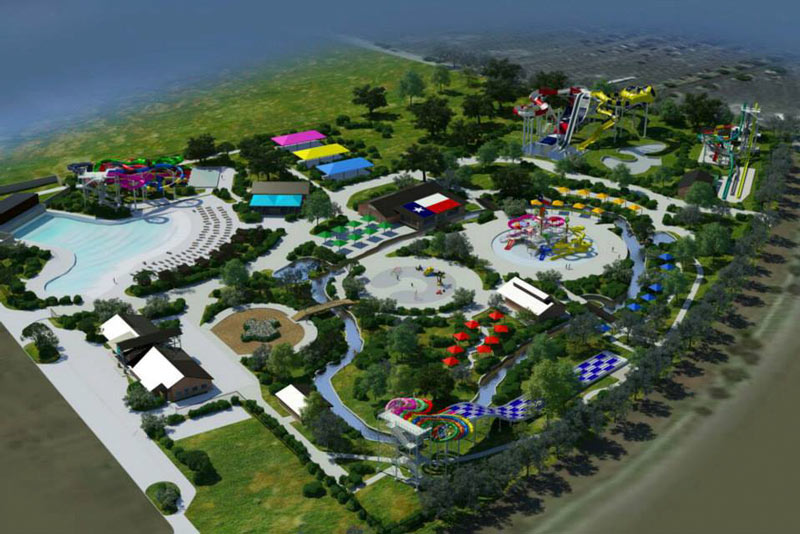 tates in a decade.
Keith Dalton, one of the owners of the park, said "I'd say in terms of parks and entertainment, this will be the largest thing to hit Houston since Astro-World, and I'm not bashful to say it."
Dalton and his classmate from Texas A&M, Terry Hlavinka, started working on the water park project after working together on numerous other construction projects. "We wanted to do something that was fun and that would make a difference," said Hlavinka when asked about the project. Both came to the conclusion that the newly developing west side of Houston needed family friendly entertainment.
Dalton and Hlavinka aren't just creating a place for families to play, they're making the new water park a place for families to work too. Hlavinka's oldest daughter was the first employee along with Dalton's son working alongside the construction crews.
Why should you visit Typhoon Texas?
This truly unique water park has a central theme around it, Texas. From the huge Texas flag on one of the raft rides to a lazy river shaded by the plants and shrubs you would find in Texas Hill Country. Dalton said "Our Texas River is to make it symbolize like you are floating down a Texas river like we all did as kids growing up."
Dalton even has a set of slides for the more daring guests. The "Duelin' Dalton's" is a set of waterslides that starts with the rider standing on a trap door. After the countdown, the floor drops and sends the person propelling down a winding flume and splashes them into the pool below.
Unlike most water parks, Typhoon Texas has interactive slide games. At one of the slide complexes you can shoot lasers at the game on your way down the slide and actually compete with everyone else in the park.
Typhoon Texas offers many other rides and attractions for the thrill seeking guest. Some of those include:
Rides and Attractions
Tidal Wave Bay

The Snake Pit
The Rattler

The Copperhead

The Water Moccasin

The Diamondback
The Lazy-T

Private Picnic area

Buckaroo Baou

The River Grill & Smoke House BBQ

The Gully Washer

Monster Storms
Texas Twister

The Typhoon
Howdy Hollow

The Duelin' Daltons
Gunslinger

Bull Chute

Shootout

Bronc Buster

Mutton Buster
Ray's Pizza and Italian Icehouse

The Birthday Barn

Lone Star Racers
Download your FREE 14 Day Trial of PlanSwift today