Doing estimates by hand getting to be too much? With so many takeoff softwares on the market, how are you suppose to choose the one that's right for your business? In an effort to simplify the selection process when choosing a software, PlanSwift breaks down the Top 3 takeoff and estimating software on the market.
PlanSwift's goal in creating this review was to provide a non-biased and objective review of the top construction estimating softwares on the market right now. In researching each of these softwares we installed and used the softwares reviewed, and researched multiple websites to find the best and worst reviews for your convenience. In this article, PlanSwift gives you only the facts so you can make an educated decision when picking the best construction estimating software for your business.
1.PlanSwift
PlanSwift is the number one takeoff and estimating software on the market. Over 40,000 professionals around the world use it for it's quick and accurate estimates. This software is known for being easily customized to each person and their trade specific company. From concrete to plumbing PlanSwift makes it easy to customize your software. Just create your assemblies, drag and drop, and instantly you have an accurate estimate of your costs.
With PlanSwift it's as easy as 1, 2, 3…
Point and Click

– PlanSwift can takeoff and estimate in seconds with it's simple color coded system. If it's colored, it's counted.

Drag and Drop

– Just drag and drop your material and labor assemblies on your takeoff screen and watch as your costs are automatically counted.

Print or Export

– Sharing your estimate with people has never been easier with PlanSwift being fully Excel compatible.
Software Advice best and worst reviews:
Best:

Worst: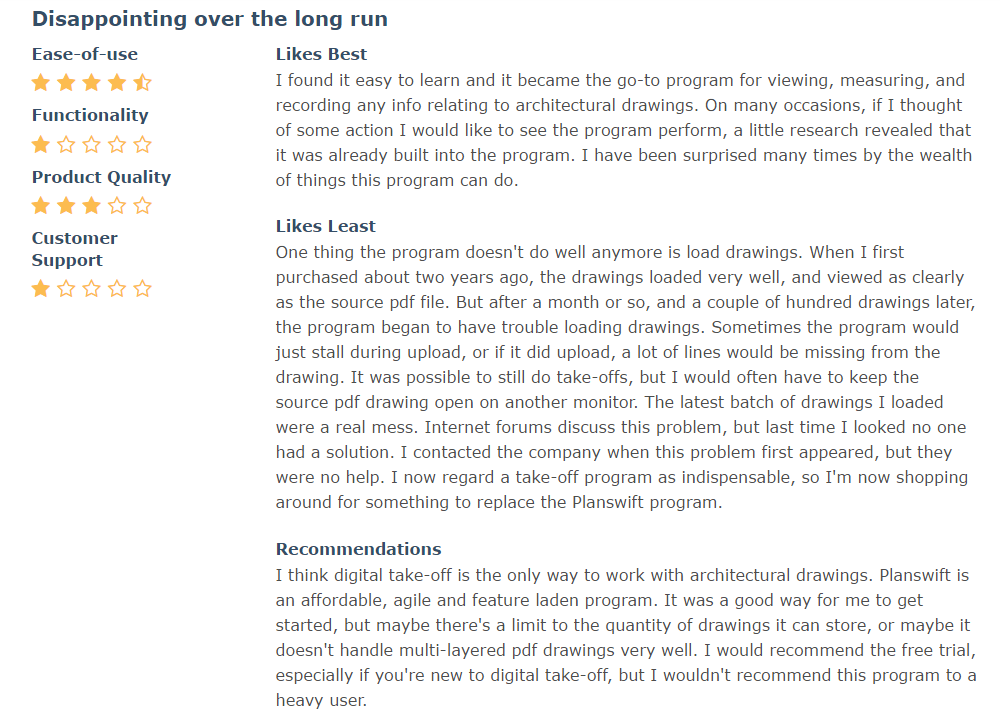 2. Blue Beam
Blue Beam is a construction software that's used for converting Microsoft documents and CAD drawings into PDF format. This product can be used for a variety of different fields from architecture to specialty contractors and various others. The primary function of Blue Beam is to transform scanned images into text searchable documents.
Markup tools are included in the software such as notes, clouds CAD symbols, stamps, and highlights. Blue Beam is also easily integrated for exporting files into Excel making it essential in the digital takeoff business.
Software Advice best and worst reviews:
Best: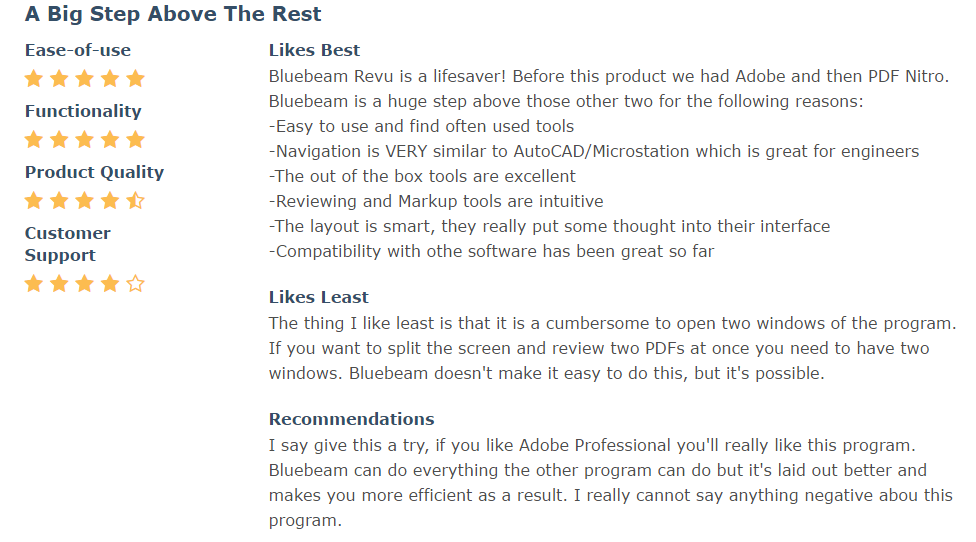 Worst:

3. On Center Software
On Center Software includes an On-Screen Takeoff and Quick Bid software. This software works for both commercial and residential contractors no matter the type of trade. The takeoff portion of the software supports on screen takeoffs, digitizer integration, 2D takeoff, and file integrations. (CAD, PDF, etc). The estimating application included with the on screen takeoff has an electronic quote system along with cost databases by trade and accounting integration. On Center makes working in the field simple, by being compatible with tablet technology. With this you can access your project data for cost and labor management.
Software Advice best and worst reviews:
Best: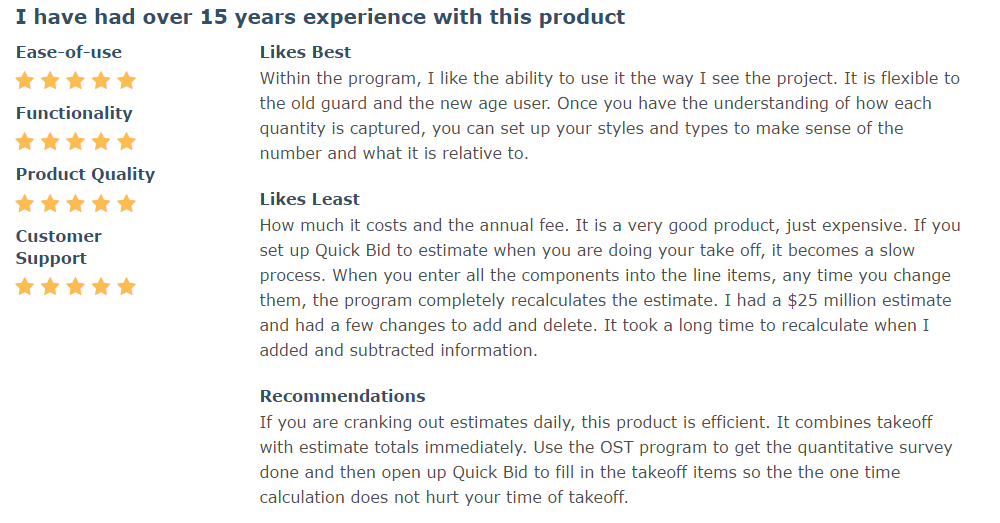 Worst: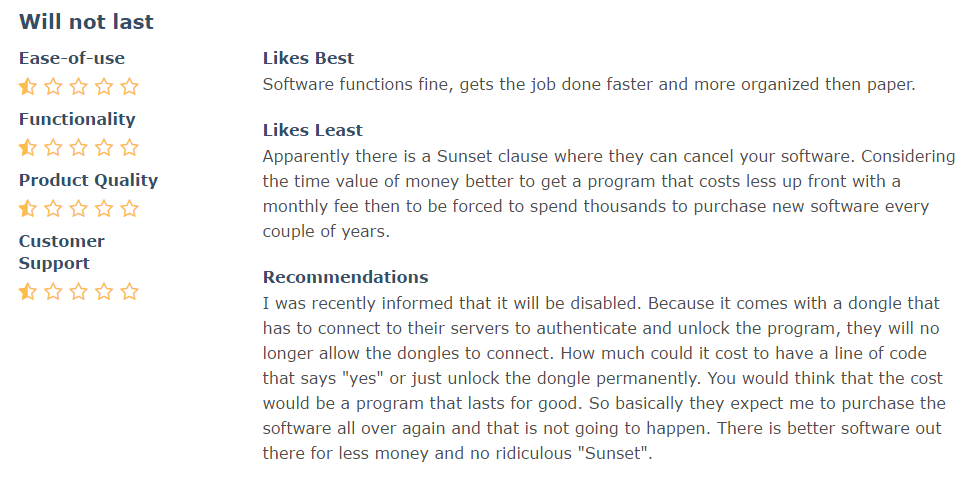 Download your 14 Day FREE Trial of PlanSwift here: