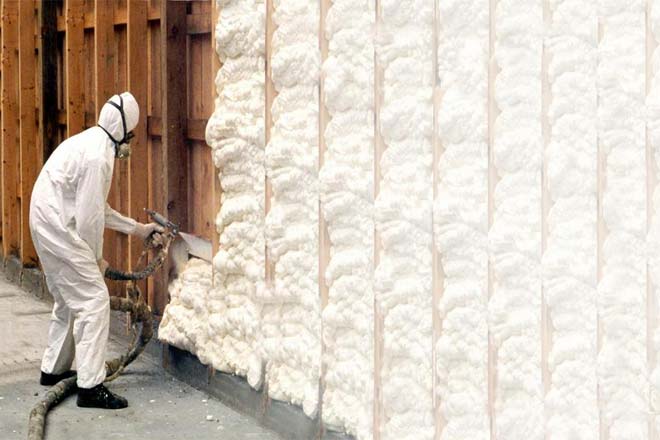 We all know the benefits of insulating a house. It helps control sound, helps with moisture, and sometimes even helps lower heating and cooling bills. Normally it would take multiple men and a few days to complete insulating a home but Icynene, an installation company, has come up with a simpler solution. Spray foam insulation.
Traditional insulation can leave spaces and gaps in the home that leak enough air each day to fill two air blimps. With Spray foam insulation every corner is completely sealed.
Spray foam insulation can be used for a variety of different projects, such as:
Exterior wall cavities
Basement/crawlspace walls
Floors
Electric and plumbing penetrations
Sealing attic floors
Industrial grade packing
Slab lifting/leveling
Taxidermy
How does it work?
Spray foam insulation has recently become popular in the construction world. The foam expands to 100x it's initial size to fill gaps traditional insulation leaves. Enough air leaks through fiberglass to fill two air blimps each day according to Icynene's website.
Licenced installers start by spraying 2 inches at a time of the expanding foam which fills even the smallest of openings. Installers must wear protective suits and respirators because the chemicals used in the foam can be hazardous if inhaled.
Homeowners leave for 24 hours while the foam hardens overnight and once solid the foam can actually be cut to fit inside the walls but can also be left exposed in unfinished spaces.
Download a 14 Day Trial of PlanSwift FREE