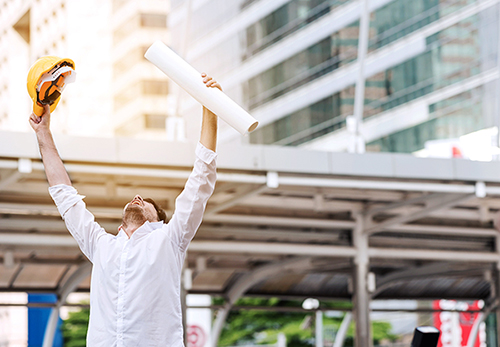 Great news! PlanSwift software was once again named to the FrontRunners Quadrant for Construction Estimating Software by Software Advice. With an overall score of 8.49 in the 2019 Small Vendor quadrant, PlanSwift earned a Usability score of 4.24 out of 5 and a User Recommended score of 4.25 out of 5.
Evaluating more than 152 construction estimating software products, FrontRunners tallies reviews from real software users to highlight the top construction software products for North American small businesses. The survey is designed to help small businesses make better decisions when it comes to adding estimating software tools. Only those software products with the top Usability and User Recommended scores were included in the report.
Powered By Gartner Methodology
Using Gartner methodology, the FrontRunners survey assessed and calculated a weighted average of scores. The criteria included ease of use, the value of tool relative to its price, and how likely users were to recommend the software to others.
In addition, the FrontRunners were segmented for each market—small and enterprise. The small vendors' graphic highlights qualifiers from smaller vendors while the enterprise vendor graphic displays qualifiers for larger (by employee size) vendors. PlanSwift ranked in the Small Vendor quadrant.
Here are some of the core capabilities that were considered for each software category:
Cost estimating
Cost database and proposal generator
At least two of the following: visual assemblies, historical database, audit trail, what-if analysis and/or prebuilt templates.
Using a data-driven assessment, FrontRunners identified estimating tools that delivered the best capability and value for small businesses. To be considered for this recognition, a product required a minimum of 20 user reviews published within 18 months. They also required a minimum of 3.0 for both Usability and User Recommended score.
PlanSwift Draws Rave Reviews
To date, PlanSwift has received 363 reviews and earned 4.34 stars out of 5 stars on Software Advice. Reviewers on the site rated PlanSwift positively, saying its ease of use and setup make it easy for contractors to takeoff in a fraction of the time it would with pen and paper.
Other customers say PlanSwift has improved the quality of their estimates and make sending quotes a breeze. Want to see for yourself? Request a demo now to learn how PlanSwift can help you.