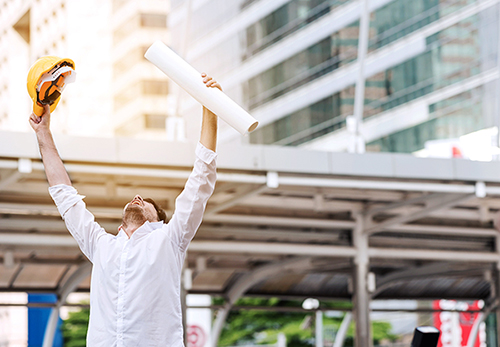 Great news!
PlanSwift was again named to the  FrontRunners Quadrant for Construction Estimating Software by Software Advice for September 2020. Ranking in the top 10 vendor quadrant means that PlanSwift excelled in terms of Usability and User Recommended scores.
What's it about? FrontRunners is based on reviews from real software users and is designed to highlight the top construction estimating products in North America. With the goal of helping construction businesses make more informed decisions, only products that earn top user ratings make the cut as FrontRunners.
Usability and Value Cited
Using a data-driven assessment, FrontRunners identifies estimating tools based on real-world users. Powered by Gartner methodology, FrontRunners assesses and calculates a weighted average of scores. The criteria include ease of use, the value of tool relative to its price, and how likely users are to recommend the software to others.
To even be eligible for consideration, a product must:
Have at least 20 unique user reviews in the last 24 months to provide a sample that is large enough and recent enough to be valuable to buyers.

Be a stand-alone construction estimating software product serving North American users based on product reviews submitted from that region.

Be relevant to software buyers across industries or sectors—no "niche" solutions that cater exclusively to one specific type of user.
Must also offer these features:
Proposal generator

Budget
As such, user ratings are collected by Software Advice using various scales (usually 1 to 5 or 0 to 10); all ratings scales are translated to a standard 5-point scale. Newer reviews are weighted more heavily, and products with more reviews are advantaged over those with fewer, to provide a sample large enough and recent enough to be valuable to buyers. Scores are then translated from a 5-point scale to a 100-point scale.
Reviewers Praise PlanSwift
To date, PlanSwift has received 373 reviews and earned 4.34 stars out of 5 stars on Software Advice. Reviewers on the site rated PlanSwift positively, saying its ease of use and setup makes it easy for contractors to do their quantity takeoff in a fraction of the time it would with pen and paper.
Other customers say PlanSwift has improved the quality of their estimates and make sending quotes a breeze. Customers also praised the estimating tool for its ability to create files and folders as helping them keep their information sorted and organized.
Want to see for yourself? Request a demo now to learn how PlanSwift can help you.
Download your 14 Day FREE Trial of PlanSwift Today!