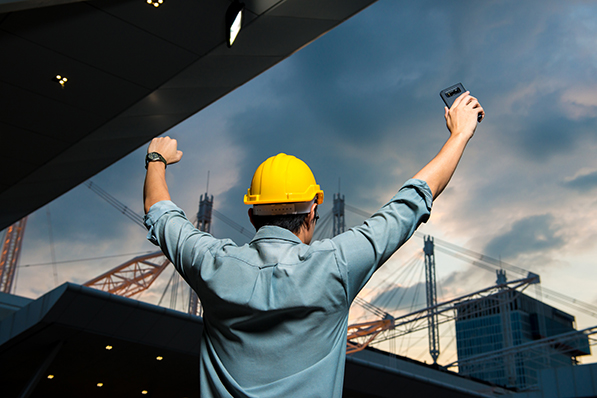 When it comes to the construction industry, it seems the more things change, the more things stay the same. Think about how many of the same issues dogging the industry in the last decade seem to have followed us right into this decade.
For example, we are still facing a nagging labor shortage despite a low unemployment rate. While we continue to "ooh" and "ahh" over whiz-bang technology, many contractors still cling to the old ways of doing projects—like using colored pencils and calculators for takeoff and estimating.
There's no better barometer of construction tech adoption than the annual JBKnowledge ConTech Report. It's always interesting to see whether the industry is moving forward and embracing integrated software, drones, BIM, and other tech tools.
Of course, it's also good news when your company gets called out as a leading tech tool in the annual report. As in past years, the 2019 ConTech Report saw PlanSwift rated among the top takeoff and estimating software tools. Of those surveyed, 13.2% or the fourth-highest group—ranked PlanSwift as their preferred tool when asked about their takeoff software. This was an increase from our 11.3% share in 2018.
Also, PlanSwift grabbed up 4.9% of participants in the top estimating software survey—ranking seventh overall. In fact, none of the tools received more than 22% of the vote. This is also a slight increase from our 4.1% share in 2018.

Growing Number of Female Participants
In 2019, the ConTech survey had an 85% participation rate among those born between 1960 and 1995. The majority of those participating again reported roles as Finance, Executive, Estimator, and Project Manager. However, for the first time, Construction Technology/IT Systems Manager, entered the No. 3 most-reported job title in the report.
Although about 90% of the construction industry are male, this ConTech Report showed the largest representation of women in the history of the report—nearly 9%. While there is clearly a growing number of women entering the construction workforce, the number of women in trade jobs still is only about 2% of the workforce.
Also, most of the construction pros who responded to the survey represented firms that have been in business 50+ years (42%). Of those, the data also showed 79% had 21 years of experience or more in business, reflecting decades of experience. Also, the majority (19.9%) came from companies with 201 to 500 employees.
In addition, most of the participants identified as General Contractors/Construction Managers (34.6%) vs. Subcontractor (29.4%) with 68% reporting Commercial Building as their primary industry.

Estimators Still Turn to Spreadsheets
As usual, the ConTech Report took a deep dive into which workflows the industry is using to determine whether new technology is gaining traction in the construction industry. As usual, the same occupations—estimators, accountants, project and bid management participants—continue to hold onto their spreadsheets and manual entry.
However, the overall number of those relying on spreadsheets dropped by 1%. Even so, the number of estimators using spreadsheets as part of their workflow increased to 64.9% from 63.2% in 2018; accounting also increased to 53.6% from 51%; project management fell to 44% from 45.6%; and bid management fell to 38.7% from 39.7%.
Of those workflows who use dedicated software, the report showed:
– Accounting/ERP: 85.7%
– Project Management: 57.5%
– Estimating: 54.6%
– Project Scheduling: 46.6%
– CAD/BIM: 40.3%
– Takeoff: 37%
– Bid Management: 32.4%
– Client Relationship: 28.9%

Tech Investment Still Uphill Battle
Once again, most companies reported spending less than 1% of their annual sales volume on IT (46.7%). Of those surveyed, 51% reported having a dedicated IT department. But these teams tend to be small with 49% maintaining their department size from 2018 with an average of only 1-5 employees (58%).
As in past years, the ConTech Report continues to reflect a lack of integration when it comes to choosing software and apps. As a result, workflows, departments, and cross-functional teams will likely continue to struggle. There is plenty of room for improvement as firms begin to embrace tools that provide a seamless exchange of data, which would reduce manual entry and redundancies.
If you're ready to see how easy it is to embrace new takeoff and estimating tools, go ahead and take a 14-day, risk-free trial of one of the top takeoff tools.

Go ahead and request a free PlanSwift trial now.