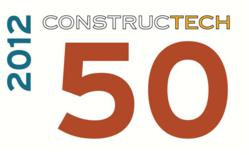 PlanSwift To Be Featured In Constructech's 50 As A Leading Construction Technology Provider.
Bountiful, UT (PRWEB) July 13, 2012
PlanSwift, the easy-to-use construction takeoff and estimating software program, is proud to announce that they have been selected for this year's Constructech Top 50 award by the editorial team of Constructech Magazine.
Matthew Miller, PlanSwift's Vice President of Marketing, said, "Thanks to the continued feedback and support of our customers and partners, we have become one of the most powerful and easy to use takeoff software's in the industry as well as the fastest growing construction software package on the market. Which has earned us the recognition of being a part of the elite group within Constructech's Top 50."
PlanSwift is continually working with their clients within the US and also throughout their many international locations, to stay on the leading edge. Thanks to their easy to use developmental platform, PlanSwift is currently integrated with several leading construction software companies with many more in the works.
"On behalf of PlanSwift I would also like to personally thank the Constructech Editorial Team for reviewing and recognizing our continued development and growth throughout the industry." said, Miller

With PlanSwift being the choice for leaders, more and more companies are saving time and money. PlanSwift offers customers the opportunity to see how the software can revolutionize their business. Industry professionals can receive a free 14-day, fully functional trial of PlanSwift. PlanSwift also provides customers with a free one-hour demonstration with an experienced estimator, which enables customers to maximize their free trial offer. The software can be downloaded at https://www.planswift.com.
About PlanSwift Takeoff and Construction Estimation Software PlanSwift LLC. is a leading provider of takeoff and estimating software to industry professionals. The PlanSwift Company has developed software to enhance the construction industry's daily takeoff and estimating needs. More than 15,000 industry professionals, in over ten countries, use PlanSwift to help them complete more precise and accurate bids every day. For more information about PlanSwift, please visit the company's website at https://www.planswift.com
If you would like more information about the program or company, or to schedule an interview with Matthew Miller, please call (888) 752-6794 ext. 729 or email marketing(at)planswift.com
PlanSwift LLC
Takeoff Software
1-888-752-6794