Congratulations Michele Soflarsky for achieving a 5 year dedicated service award from Oracle! Michele is the first person to receive an award since Oracle acquired PlanSwift in June of 2016, and what an award to win! For 5 long years Michele has dedicated herself to bettering PlanSwift and has been there to help make it the number one takeoff and estimating software on the market!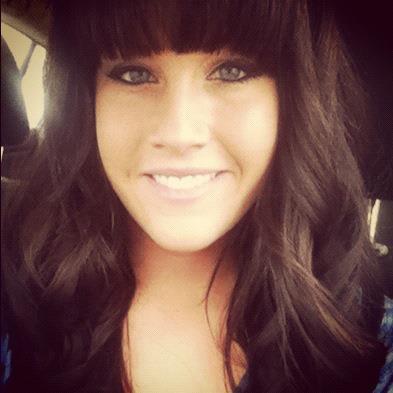 Michele was born in Carlisle, Pennsylvania and grew up in the small town of Waynesboro. Art and design were always interests of Michele's. In high school, she took seven art classes including classes like Independent Art Study and other AP art courses. She was also involved in an Art Club and was President of National Art Honor Society. She was chosen to represent her school in a state art contest and won an honorable mention. As a result of her constant dedication to her craft she was voted "most artistic" in her high school.
In 2005 she moved to Pittsburgh to study Graphic Design at the Art Institute of Pittsburgh. In 2008 she graduated with her Bachelors of Science Degree in Graphic Design, but she didn't stop there. Michele furthered her education by returning to the Art Institute in 2009 for Web Design. In 2011 she graduated with a diploma in Web Design.
Michele started working at PlanSwift in July of 2011 and recently became a Marketing manager for PlanSwift/Oracle. Currently Michele lives in South Park, Pennsylvania right outside of Pittsburgh where she raises her son Parker with her best friend and husband, Joe.  
What made Michele stay at PlanSwift for half a decade?
PlanSwift is an incredible company that's main focus is the development and growth of their employees. PlanSwift is a company that truly cares about their people. Whether it be helping pay for school or just getting you into the right department, they're more than willing to accommodate. PlanSwift finds each person's strengths and makes them shine.
PlanSwift has many departments filled with diverse groups of people, but creates an environment where everyone can become friends. Many people describe a unique environment where they're excited to come to work and really enjoy what they're doing.
Michele said, "It's an honor and a privilege to work for such a great company. I believe in our product and the people that have made it what it is today. I work with such an amazing team of people and I am so grateful for my relationships I've made, and the position I've been given. Thank you PlanSwift for helping me grow as a designer and always seeing the potential in me!"
Download a FREE 14 Day Trial of PlanSwift today!