Our Partners are Important to Us.
We are grateful for our relationship with our partners. We value win/win relationships, and we want every partner to feel that they are glad to work with us. That said, below you will find a small portion of our Partners.
Ready to Partner with PlanSwift?
Are you interested in becoming one of PlanSwift's Partners? If so, check out our Referral Program FAQ page or just jump right in and signup.

Easy as a spreadsheet – powerful as a Peterbilt! Complete construction estimates twice as fast, with more accuracy and less manual data entry. Sigma is an easy to use construction estimating software for contractors and professional estimators. With a familiar MS Office user experience and tight integration to PlanSwift you can be confident that you're using a powerful, peer recognized tool for accurately go from plans to proposals. With Sigma Estimates, you're never on your own – our team provides free support and advice.
Try Sigma for free and download the free PlanSwift integration here.

ConstructBuy is a Free & easy-to-use Project Management software that helps centralize, broadcast and control information to substantially lower project costs. Subscribe for free here: https://constructbuy.com/login/
Project management & Communications
Files Management
Task Management
Bid Management
Corporate Social Network
Estimating
Time & Expenses management
And more!
Click here to learn more.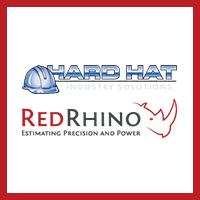 For a faster, easier and better way to count and measure, Red Rhino Electrical Estimating Software integrates with PlanSwift take-off software.
Red Rhino Electrical Estimating Software is online so you can log in anytime from any computer using the internet.
By using Red Rhino with PlanSwift to do your take-off electronically you save time and money. You no longer need to print blueprints for estimating.
With Red Rhino you can estimate residential, commercial, and light industrial electrical, plus low voltage, fire alarm, access control, security and Audio/Video.
Red Rhino is competitively priced with a low monthly payment and affordable one-time set up fee.
You can visit https://www.redrhinoes.com/planswift to download Red Rhino and PlanSwift free trials.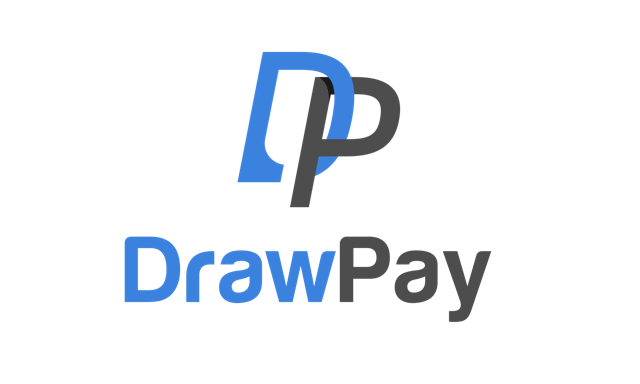 DrawPay is a leading provider of technology-enabled payment solutions for the construction industry in the United States & Canada. If you're thinking about advancing your business with accounts receivable factoring, it's important to make sure that you find the right partner. There are a lot of different factoring companies out there and each one has different criteria for approval. At DrawPay, we actually get factoring companies to compete for your business.
DrawPay is the first to develop an application for the construction industry that searches for the best factoring bank and secures its clients the best rates. The DrawPay application for your iPhone and Android device, simplifies a process that can be complicated, while also providing a complete banking solution for your employees. The Benefits of using DrawPay for factoring starts with simplifying the process. DrawPay was designed to help General Contractors, Sub-Contractors, and Suppliers get paid and pay their employees with a DrawPay Visa through an easy to use mobile solution.
For more information on how DrawPay can help advance your business visit us today at www.drawpay.com or call us at 1.833.DRAWPAY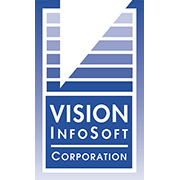 Electrical Items and Assemblies, Takeoff Management, and Bid Creation for PlanSwift
Electrical Bid Manager is Vision InfoSoft's top rated electrical estimating software since 1993. Vision InfoSoft partnered with PlanSwift to integrate electronic plan takeoff with their existing takeoff modules, electrical item database, and bid creation tools. Visit www.visioninfosoft.com to start electrical estimating with PlanSwift.
Vision InfoSoft also offers an electrical material pricing database with nearly 2 million electrical material items. Commodity item pricing is updated daily with weekly updates for all other items. The EPIC Pricing service keeps your bids accurate by providing accurate prices for the items and assemblies you takeoff from PlanSwift.Image removed by sender. Vision InfoSoft's in-house price editing team ensures EPIC's prices are the most updated and accurate in the industry.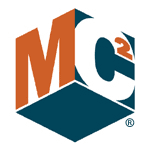 For over 45 Years, MC² has been trusted by some of the world's largest contractors to help them maintain their competitive advantage and increase their profits. Our construction estimating software is recognized as the standard of excellence in the construction industry. From conceptual estimates and design/build to hard bids, we have the tools that provide solutions to all of your estimating needs. Our estimating products like ICE® Interactive Cost Estimating®, give construction companies like yours the ability to bid more work in less time, increase your bid accuracy, promote standardization within your company and ultimately increase your bottomline.
Click here to learn more about the integration between PlanSwift and MC²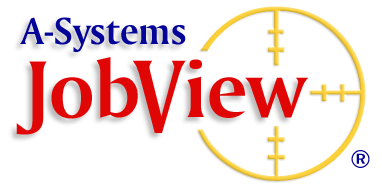 A-Systems JobView is fully-integrated accounting software for the construction industry. It easily handles Job Costing, Subcontract Management, Equipment Costing, Inventory, Scheduling, Custom Report Writing, Cash Management, Accounts Payable, Accounts Receivable, Payroll, Electronic Data Import, General Ledger, and Purchase Orders. JobView also features a Management Overview and Job Costing Overview to help you stay on top of your data.
With direct integration of A-Systems Job Costing & Accounting software into PlanSwift you will save time, money and headaches integrating your PlanSwift Takeoff and estimating activities seamlessly with your Construction Accounting activities. A-Systems software is powerful, affordable, easy to use, and built for Contractors. Try a Free – 30 Day Trial of A-Systems to learn more about the integration. | 800-365-6790 | This email address is being protected from spambots. You need JavaScript enabled to view it.



The integration and partnership with Boise Cascade's EWP design software BC Framer, has given the customer the opportunity to easily, and quickly acquire the material needed to construct the project. Once the walls are drawn into PlanSwift, they can easily be transferred into BC Framer. This Integration eliminates the designer from redrawing the project again, and allows for a channel of instant communication between all phases of design, and estimating.


ITW Building Components Group is committed to improving interoperability between softwares used to model buildings in 3D and streamlining the entire design and estimating process. We have found PlanSwift to be one of those tools that will help expedite the design industry's paradigm shift from 2D design to 3D modeling. PlanSwift users are able to communicate bidirectionally with the powerful VIEW Engineering software bringing in bearings traced directly from scanned blueprints! PlanSwift enables 3D BIM entities generated in VisionREZ to be expanded to include labor as well as material items not typically modeled in 3D. VisionREZ users can export 2x4 Ext Walls, for example, and seamlessly integrate with PlanSwift's powerful rules and assemblies to finish the estimate with labor, nails, paint, and trim necessary to build those walls! VisionREZ can also pass individually modeled 3D items like studs, jacks, headers, or rafters directly to PlanSwift if the user prefers an individual takeoff basis. ITW and PlanSwift represent game changing technologies!


ePlan is an innovative, yet easy to use project search engine designed to save you what you value most…time. We provide online access to THOUSANDS of projects 24/7 with no special software. All project documents are in a universally accepted PDF file format. View, qualify and download plans and specs for bidding projects that YOU want. ePlan's customized filters allow each user to locate specific project information in seconds.
This powerful tool will also show you how to dramatically reduce labor costs, travel and downtime associated with finding jobs for estimating and bidding. There are proven tips, tools and tactics to help you "zero" in on more bidding projects for the states of:
• Arkansas• Kansas• Missouri• Oklahoma

ePlan also includes all Department of Transportation projects for the areas we cover.
Call us today at (855) 94-EPLAN › (855) 943-7526 for more information and to receive your FREE TRIAL of the ePlan service.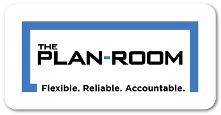 Finally user friendly file collaboration. The Plan-Room is designed to take document collaboration in the construction industry to new heights, as an easy to use, centralized platform for exchanging critical information with your internal teams, clients, colleagues, vendors and just about anyone else you desire. Organize your documents into familiar folder structures, drag and drop uploading, move files by simple copy and paste functionality, send files via web links (set expiration dates, limit number of download, set passwords), or even map a drive to your computer. The Plan-Room is NOT your average every day Plan-Room… Contact Us for a live demo today.
Click here to learn more.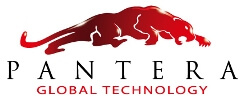 Pantera is a state of the art technology company specializing in web based services including: enhanced ftp solutions especially designed for Construction professionals; Invitation to Bid/Messaging Tools with dynamic address book functionality for your ftp site or ours; Project Document Clerk Services; Comprehensive Print Network with flat rate pricing nationwide; Sub Contractor Mall – Join or search the largest directory of sub contractors in the USA. Submit projects for bid or search for project opportunities.
Click here to learn more.

STR offers operators in construction, flexible solutions, adaptable, reliable, simple to use. STR Software are tailored for the needs of traders, artisans, small and medium-sized construction firms, plant engineering companies, general contractors, public agencies, private developers and operators of facilities management. The STR software are designed to make the site work easier and cheaper, to respond with specific solutions to the needs of control and coordination of complex projects, from new construction to routine maintenance. In addition, the STR products are able to communicate perfectly with the most popular programs used by businesses and professionals through partnerships with leading Software House, first and then Microsoft Autodesk, Nemetschek, Epson, etc..
Click here to learn more

Steadfast Building Services consists of construction professionals with over 15 years experience in the Irish construction industry.
Steadfast was conceived from the belief that Clients expect and deserve any works they commission, however small or large, to be carried out in a professional manner to the highest standards.
We are dedicated to providing Clients a service which achieves the best possible balance of time, cost and quality, whilst ensuring they receive optimal value for money.
Click here to learn more.

Already used by tens of thousands of construction professionals in 60 countries worldwide, UDA construction software delivers the new industry standard in project management for small to medium construction firms. With fully integrated and completely upgraded Estimating, QuickBooks Integration, RSMeans Costbooks, Scheduling, Contracts, Specifications, and Document Management, UDA ConstructionSuite™ 2009 also includes over three hundred new features designed to give users total control over their projects. Through a direct connection with PlanSwift, you can estimate quicker and more accurately by calculating item units, areas, and linear or segment quantities directly from your digital plans.


ePlan is a new and innovative project search engine designed to save you what you value most…..time. Online access to THOUSANDS of projects 24/7 with no special software. View and qualify plans and specs for bidding projects that YOU want. ePlan has also partnered with PlanSwift to offer one-button push integration for seamless electronic takeoffs.
This powerful tool will also show you how to dramatically reduce labor costs, travel and downtime associated with finding jobs for estimating and bidding. There are proven tips, tools and tactics to help you "zero" in on more bidding projects for the States of:
• Missouri• Kansas• Oklahoma
ePlan also includes all Department of Transportation projects for the areas we cover.
Call us toll free at (877) 375-2666 for more information and to receive your free trial of the ePlan service today!

Smart Contractor is an integrated construction project management and accounting system designed for small to mid sized general construction and sub-trade contractors in the US and Canada.
Smart Contractor provides powerful estimating, integrated CPM scheduling, proposals and contracts, allowance tracking, materials ordering, purchase quote requests, purchase orders, employee work orders, labor time tracking, cost tracking, inventory, customer invoicing, AIA billing, change orders, actual vs. estimated cost accounting, extensive reporting, job site photos, customer internet access to job information, document management, integration with CAD design and electronic takeoff systems, integration with RSMeans cost data, and integration with QuickBooks.
Smart Contractor gives small and mid sized construction companies the power to operate with the organization and efficiency of a large company.

NextPlans takes the traditional A/E/C based business of working with hard-copy plans and specs and moves it to the Web. The result is a solution that benefits from increased control, security and speed when processing building documents.
NextPlans provides document management and e-commerce solutions, as well as archiving services. Simply stated, NextPlans provides Web access and functionality to building plans and specifications and the tasks associated with them.
A/E/C professionals benefit from increased control, security and speed when processing or archiving building documents using NextPlans.
For contractors, NextPlans is a valuable tool to manage building project plans through its ease of exposure to subs for bidding, print ordering and revision posting.
For building owners & managers, NextPlans provides secure archiving, organization and document access on a moment's notice.


The Utah Builders Exchange (UTBX.com) is the leading secure, on-line document management and collaboration Planroom for Utah and surrounding areas. UTBX.com assists the Design and Construction community in subcontractor management and mass distribution of notifications and construction documents electronically within the A/E/C community. With Seamless integration linked into Planswift and the technology that others try to emulate, you will know why 15,000 + subcontractors and GC's rely on The Utah Builders Exchange and Planswift on a daily basis.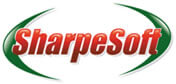 Just like you, we've been in the business of estimating for a long time. Starting with our own years of industry experience, we've made it our business to find out what you need. We've met with government agencies and construction engineers. We've studied project management and managing job costs in the field. We know what it takes to produce accurate bid requests and bid responses. We've talked with field inspectors and listened to funding administrators. We know all about activity tracking, progress payments and contingency funds. In short, we've made it our business to know just what you need and we've answered those needs by developingsoftware solutions that give you just what you've asked for.

ProjectPAK is the premier estimating package for custom, quote-driven manufacturers. You won't find a more powerful or flexible estimating tool. Take off jobs by unit, component, or parametric approaches. Powerful "job spec sheet" capability allows estimators to choose materials and construction techniques up front, then ProjectPAK automatically configures products and calculates cost as they are added to the estimate. Our pre-built residential and commercial casework databases contain hundreds of parametric cabinets and cabinet sub-assemblies that significantly reduces set-up. After doing the take-off, ProjectPAK generates professional bids and other documents directly from the estimate. This saves time and reduces errors, especially when doing revisions and change orders.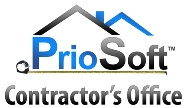 You have big plans for your business. The right tools make all the difference – whether it's building a house or building your business. PrioSoft's construction cost estimating software includes everything you need to stay on track, manage your cash flow and increase profits.
Whether you call it Estimating Software, Construction Software, Construction Management Software, Construction Contractor Software or Handyman Software, Contractor's Office manages the entire business process for all varieties of residential and commercial contractors, including all the trades. General Contractors as well as subs will benefit from the organization, ease of use and savings.

Viewpoint V6 Software addresses the challenges contractors face by providing a configurable, collaborative and integrated application suite. Built on Microsoft® .NET Framework using SQL Server, V6 integrates Pre-Construction, Accounting, Human Resources, Project Management and Operations. A rock-solid ERP system designed to easily scale; V6 helps construction professionals efficiently manage finance and operations.

TurboBid is an electrical estimating software program that is designed to help all electrical contractors win more profitable business by providing them with a systematic process to identify all their costs, maximize crew productivity and improve their professional image.

Brenwaves Project Manager is more than just estimating software. Project Manger automates quotes, builds project budgets, tracks projects, creates invoices and reuses successful projects. Use Project Manager for the smallest of projects to the largest. Project Manager keeps all of your project related files organized. Project Manager can be interfaced with PlanSwift digital take-offs, too. Visit www.BrenWaves.com to watch a quick demonstration of Project Manger.

The Estimator's Buddy provides realistic cost-estimate data for Industrial Insulation contractors. Power plants of all types, oil refineries, and major chemical plants are our focus. Buddy's secret is a complete set of production tables, covering every major equipment type (boiler, hopper, turbine, pump, fan, eg), flat ducts, cylindrical ducts and vessels, and all pipe sizes out to 45″, 7.5″ double-layer. These rates can be affected by labor and weather factors. Buddy also projects jobsite costs and support labor, covering all non-application-related expenses. Easy Unit Prices will assist greatly with changes and additions. Insulation and Metal Jacket, Labor and Materials, Application and Support: Everything you need is included to prepare a comprehensive proposal.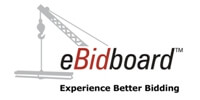 eBidboard is the first complete web-based bid management service that provides owners, contractors, subcontractors, suppliers, and service providers with The Information Advantage. No other solution comes close to eBidboard's capabilities of providing real-time updates and notifications, accurate and timely information, effective communications between owners and prospective bidders, and better risk management. With just a PC and an Internet connection, the quality, efficiency, and ultimate success of the bidding process is significantly improved.

eBid eXchange – PreCon Edition is a powerful bid management system used by general contractors and homebuilders to collaborate with their subcontractors and suppliers. PreCon provides subcontractor pre-qualification, bid invitation, bid document distribution, and bid response tracking in a centralized, easy-to-use system. Leverage existing resources to bid more work with eBid eXchange – PreCon Edition.

PipelineSuite allows general contractors, subcontractors, and suppliers to perform pre-construction functions in a fraction of the time.
– pipelineRFQ bid invitation software is used by general contractors to send bid invitations and addenda to their subs and vendors via fax and email, then track who is bidding.
– pipelineOPR online plan room allows general contractors to upload their plans, specs, addenda, or any other bid documents so that their invited subcontractors can download what they need.
– pipelineBTS bid tracking software allows subcontractors and suppliers to generate professional proposals, fax and email them to their customers, and manage their entire "pipeline" throughout the lead/proposal/sales process.
Click here to learn more.

BidCalx/JSSI Contractor Cost Calculations
CSS-estimating for Pipe and Duct
Time & Material Invoice / Quote / Work Order
Competitive Estimating fast and accurate bids
Extensive Parts Catalog with Prices and Labor Units
Flat Rate Invoice
Factor Prices and Labor Units by Group / Range
Takeoff Interface for Item Groups with single item takeoff
Takeoff Interface by Installation Groups with Assemblies of Item Groups
Vendor / Sub-Contractor Quotes and Bid
Summary with Markups, Bid Recap with Cost Markups for Overhead and Profit
BidCalx: produces contractor cost estimates and a bid proposal
JSSI: produce fast & easy invoices for either flat rate cost or time and material billing.
Special Features Include:
Take JSSI with you for on the spot invoices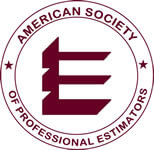 The American Society of Professional Estimators serves construction estimators by providing education, fellowship, and opportunity for professional development.

Designed by an estimator for estimators Prime5500/6400/8800 is the ultimate estimating software for the Architectural Metalwork, Woodwork and Glasswork industries . This software is designed to assist an estimator to bid that important project by 2:00pm tomorrow afternoon. Through manual entry or an interface with Planswift, the takeoff is completed quickly and efficiently using multiple units of measure, components, parts and assemblies. Using an easy build parametric style standard library [Prime6400 only] or special items input method, the resulting Takeoff is priced with ease. In addition, Prime includes a wide range of special elements to complete any estimate large or small with ease. Setup time is 4-8 hours not weeks.
For a free live demonstration please contact This email address is being protected from spambots. You need JavaScript enabled to view it.
.

PlanStreet.com is designed to assist the bidding and plan distribution process to improve productivity and minimize wasted time in order to reduce the overall cost of each project. PlanStreet's simple approach allows reprographic companies to improve the flow of information and ease the functions of construction documentation.
PlanStreet.com is an online digital library of construction plans, specs, addenda and new revisions of documents that are easy to access 24/7 from any web-enabled computer. Digital images are organized, indexed and posted to a web server in a public or private plan room. Each online plan room can be password-protected to ensure that it is accessed only by firms chosen by the content provider. Those firms that receive permission to view the plan room receive access to viewing and ordering.

JetStream Technologies is a provider of web-based estimating and construction management tools. Built with small construction business owners in mind, JetStream provides blazing fast estimating along with other tools such as lead tracking, bid management, proposal generation and more.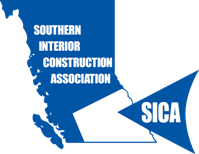 Membership driven, the Southern Interior Construction Association (SICA) is a non-profit Association, which represents over six hundred construction industry members involved in industrial, commercial, institutional, and multi-family residential sectors. Committed to helping members through communicating information and opportunities, developing and delivering appropriate services, and supporting industry standards, SICA looks to benefit the industry as a whole. Please visit www.sica.bc.ca for more information.

Foundation Software – America's #1 Construction Accounting Software
Author & developer of Foundation® job cost accounting, project management & scheduling software has helped contractors improve their accounting and reporting processes since 1985. With 19 robust construction modules; pre-written and customizable construction reporting; Foundation mobile (a remote timecard and equipment entry application for handheld devices); and Foundation eAccess (an employee portal for paystub information), Foundation works for contractors of various trades and sizes.
Both on-premise software or cloud versions are available. //www.foundationsoft.com | 800-246-0800.