The #1 Takeoff Software
PlanSwift is the fastest and easiest takeoff software available.
Improves Accuracy
Saves Time
Increases Profit
1) Point & Click
Takeoff and Estimate in seconds, if it's colored it's counted.
Quick Look
2) Drag & Drop
Drag and Drop material and labor assemblies onto your takeoff.
Quick Look
3) Print or Export
Sharing your estimate is easy, and PlanSwift is fully Excel compatible.
Quick Look
Point & Click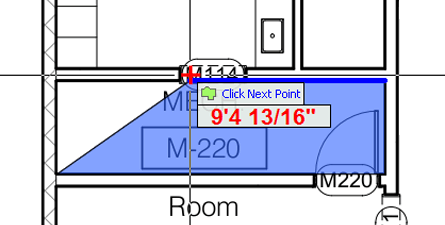 Just Point & Click and your takeoff is done. Takeoff simple or complex areas, items, lengths, volumes, perimeters in seconds, if it's colored it's counted.
Drag & Drop Parts / Assemblies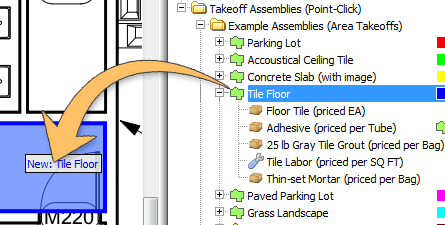 Drag & Drop pre-configured Assemblies (materials, waste and labor costs) onto your takeoff items and PlanSwift instantly calculates all your costs and expenses.
This Drag & Drop feature will greatly increase the accuracy of and reduce the time it takes to Estimate a job.
Print or Export Takeoffs / Estimates
Internal Calculations
PlanSwift instantly calculates material, waste, labor, etc. You no longer have to wonder if you have done the calculations for a specific area or not. It's done as you create it.

Material Calculations
Export your Takeoff / Estimate to Excel or use the built in Reports. Either way you know the entire job has been calculated and is ready to go.

Labor Calculations
Labor is calculated right along with the materials. Labor hours and cost is often guessed. Not anymore.

We downloaded the trial and were immediately blown away. It is perfect for takeoffs which is what we need it for. It has saved us time and money and is dead on accurate. The tutorial and customer support is awesome. Great product and we will be using it for a long time to come.
Joe Beyer
PlanSwift for Trades
PlanSwift is easily customized for you and your specific trade. Simply create assemblies of commonly used materials, waste and even labor. Then drag those assemblies onto the takeoff items for instant and accurate estimates of all your costs!
The fact that it costs about a third of the other company's product helped my decision to purchase PlanSwift, but I have to tell you that the TUTORIAL is what won me over. Excellent customer support and a better price. What more can I say? It's a great product, with a great foundation that can be built upon to grow and become better and better for years to come.
Kyong Chan