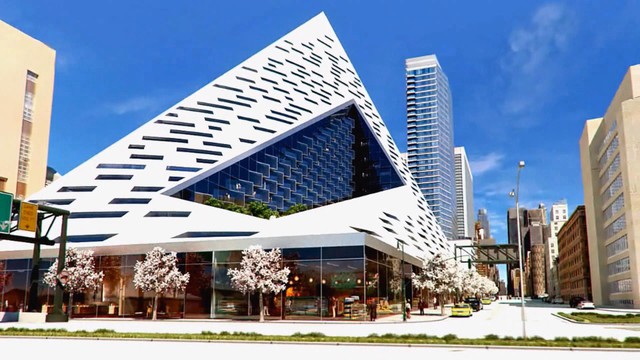 The Courtscraper – VIA 57 West
Located on the 57th Street on the west side of Manhattan, The Courtscraper or VIA 57 West tower, is a new unique addition to the New York Skyline. Though the building is not yet complete the developer, The Durst Organisation, has offered a sneak peek of the tower to select media outlets.
The Courtscraper will contain more than 700 rental units and a variety of amenities like an indoor basketball court, a pool, a fitness center, and a screening room. The building will also feature a ground-level retail space totalling up to 45,000 square feet. The apartments will range from studios to four bedroom units with the prices ranging from $2,700 to $22,000 per month.
The structural frame of this 940,000 square foot was completed just this last summer and the interior work is said to continue into the next few months. The metal cladding across the front of the building will have openings acting as balconies for the units. Tenants will be expected to begin moving into their finished units starting in March of next year, according to the developer.
The Courtscraper will tower a 467 feet where the building is pulled up on the northeast corner while the opposing corner will angle towards the ground. BIG, a Danish firm, carved an angular void in the centre of the building with a courtyard as it's base which is where it gets it's name.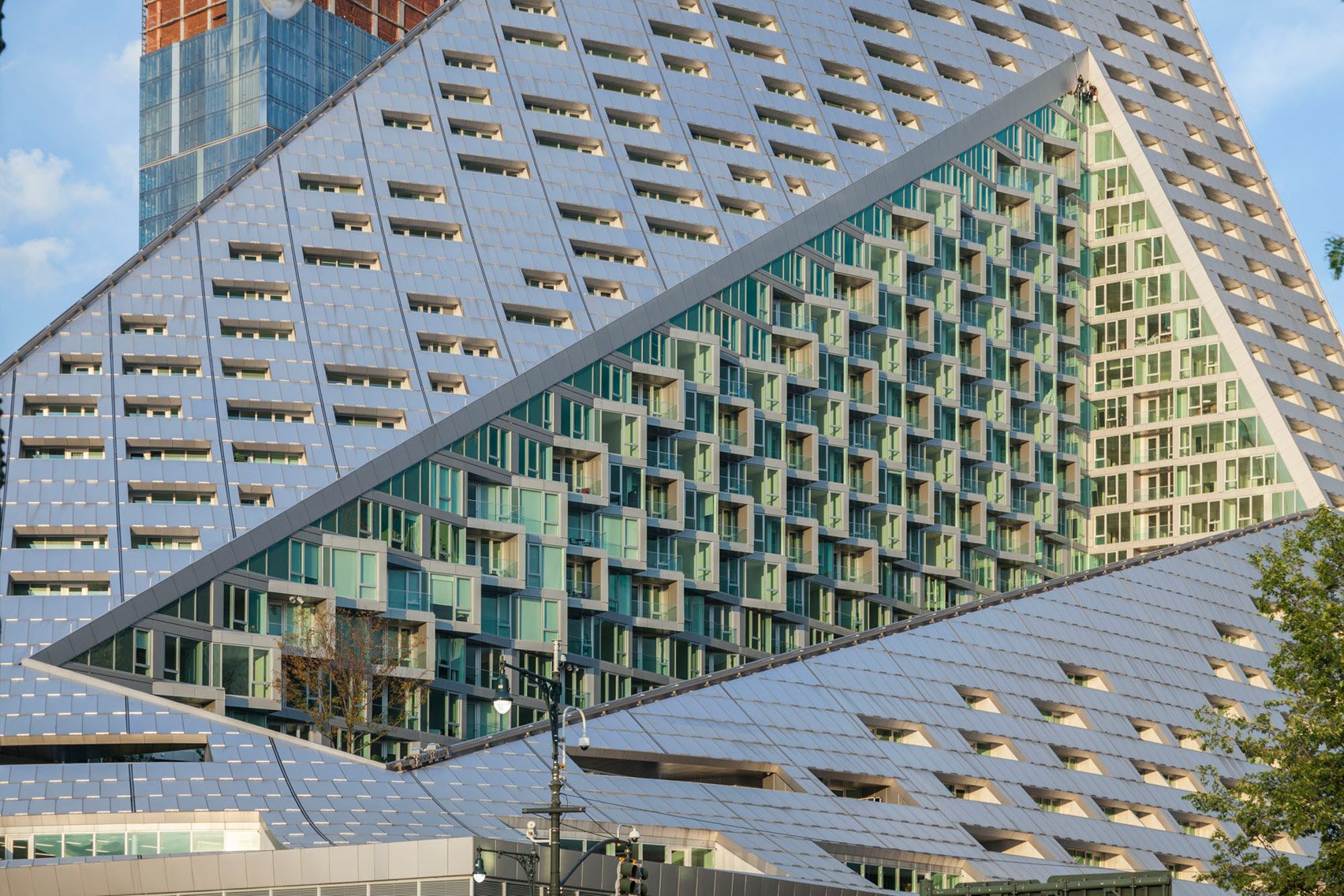 "We call it a courtscraper," Ingels told Dezeen in a 2014 interview, "It's a combination of a skyscraper and a courtyard building. One side is the height of a handrail and the other side is the height of a high-rise."
VIA 57 West will be BIG's first completed building in North America. Since their New York office opened in 2010 they have began designing the Two World Trade Center and The Spiral office tower, both said to be in Manhattan. BIG is also working on a major residential development in downtown Toronto and a stadium for the Washington Redskins.
Download your 14 Day FREE Trial of PlanSwift today!