The "PlanSwift Platform" is a very powerful, yet easy to use engine for building Plugins and Scripts to enhance the functionality of the PlanSwift software.
Example
PlanSwift offers a robust scripting plantform to automate tasks. Our "Joist Tool" is a prime example.
You can view the full source code of the joist tool as well as modify it if you have the "Developer" version of PlanSwift.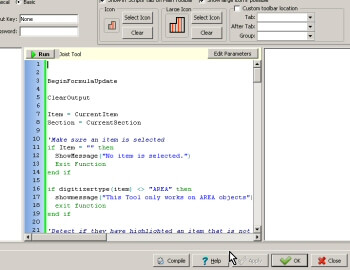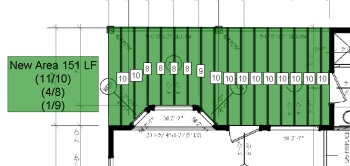 Results
Here you can see the results of the Joist Tool. The script simply automates the process of drawing the lines using a specified on center spacing and then rounds the material to the nearest foot or 2 feet (as an option). It then creates a simple legend to the side of the joist area. All these tasks are automated using the simple PlanSwift Scripting language.
OLE Automation Interface (COM)
The OLE Automation interface to PlanSwift allows you to control nearly all the objects in PlanSwift. You can control these objects using the development language of your choice; Visual Basic, C#, C++, Delphi, VB Script, etcs. See our Knowledge Base for more details on how to access the COM objects.

You can see many PlanSwift Plugins that have been developed using the PlanSwift Scriping and OLE Automation interfaces at our Plugin Store.